Types of Policies and Procedures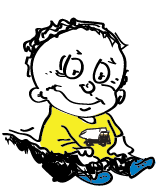 Policies and procedures describe how you plan to operate your child care business.  Even though you may be a small in-home provider, you should consider these practices to protect you, your personal assets and your business.
For additional forms and information, visit our Resources for easy to print medical safety checklists, meal and mileage logs, daily event planning, and permission-based forms.
An excellent source of information is ChildCareAware.org.  
NAEYC and NAFCC Code of Ethical Conduct
As a child care professional, you will have to make some difficult decisions. Both the National Association for the Education of Young Children (NAEYC) and the National Association for Family Child Care (NAFCC) use the NAEYC Code of Ethical Conduct as a guide for ethical behavior.
Operating hours
When you set your hours of operation, consider factors that affect your parents:
Local school hours
Traditional work hours for parents in your community
Nontraditional work hours your parents may work (shift, nights, weekends)
Time parents spend traveling to and from their jobs
Also think about factors that affect your own family:
Your family commitments
Your spouse's working hours
Family child care providers often can be more flexible than center programs. They can extend hours if necessary on a case-by-case basis to accommodate parents' work hours. Many child care programs charge a late fee to encourage parents to pick up children before closing hours. Make sure your operating hours do not extend beyond the time you are able to devote the necessary energy and attention to the children in your care.
Parent handbook
Your parent handbook outlines your program's policies and procedures. It includes information that is important for your parents to know. Encourage families to read the parent handbook and to ask questions. Parent handbooks often include the following topics:
Welcome
The type of program you offer (full-day, part-day, before- and after-school, infant care, inclusive care, mildly ill care, etc.)
Your program's mission and philosophy
Required forms (registration, emergency contact, permission for field trips, physicals)
Policies about:

Curriculum
Communication with parents
Discipline and guidance
Drop off and pick up
Others authorized to pick up your child from the program
Emergency closings
Fees and payment arrangements
Food and nutrition
Hours of operation and daily schedule
Immunizations
Medication administration
Parent involvement
Program closings and emergency preparedness plans
Transportation
Many states require that you have written policies and procedures for parents. Check with your state licensing agency to find out if it requires certain information or policies. Child Care Aware® of America's State Licensing Information Map provides you with direct links to the office in your state that is responsible for child care licensing.
Staff handbook
A staff handbook outlines the expectations that you, the business owner, have for your employees.
If you want your staff handbook to be a binding agreement between you/your business and your employee(s), you should review it with each staff member. Discuss any questions they have. Consider having staff sign the document saying they understand the contents.
The following topics are often included in staff handbooks:
Welcome
Your program mission and philosophy
Benefits
Child abuse prevention, identification and requirements for reporting
Child behavior and guidance policies
Curriculum
Ethical conduct
Evaluation procedures
Health and safety procedures
Hiring and termination procedures
Holidays and leave policies
Job descriptions
Organizational structure
Parent communication and involvement
Pay scale
Professional development requirements
Supervision
Check with your state licensing agency to find out if you are required to share certain information or policies with your staff.
Additional Resource
Staff Handbook – Sample
By North Dakota Child Care Resource and Referral
Disasters and emergencies
Disasters and emergencies will happen. Include procedures in your business plan on how to handle the emergencies and disasters that are most likely to affect your geographic area. Develop a checklist or use an existing checklist suitable for your area. Regularly practice the procedures with the children and staff to ensure their safety.
Additional Resources
Disaster Planning Guide, by Child Care Aware® of America
Your local Child Care Resource and Referral agency (CCR&R). Find your CCR&R by contacting Child Care Aware® toll-free at 800-424-2246 or on the Web at www.childcareaware.org/en/.
National accreditation
Accreditation by a nationally recognized organization shows that your program has a higher-level of quality than is required by licensing. To be accredited you will need to be licensed and in operation for one year. Accreditation is for a specific amount of time, usually three to five years. As you plan your child care business, take steps that will help you reach accreditation.
During the accreditation process, you evaluate your program based on specific program standards. When you are finished, the accrediting organization looks at your records and observes your program. It then decides if your program meets its standards.
Advantages to accreditation:
It shows you are committed to quality child care
It supports children's growth and development
The evaluation phase helps improve your program
It encourages parent involvement
It improves your program marketability because many parents look for programs that are accredited
In some states, there are state funds for accredited programs
It assists in recruiting new staff
The following organizations have nationally recognized accreditation programs.
Additional Resource
Check with your local Child Care Resource and Referral agency (CCR&R) for more information. Find your CCR&R by contacting Child Care Aware® toll-free at 800-424-2246 or on the Web at www.childcareaware.org/en/.
Check with your state licensing agency for information about benefits for accredited programs.
Additional staffing information from First Children's Finance
Child Care Aware®, a program of Child Care Aware® of America, is partly funded by the Office of Child Care (OCC), Administration for Children and Families (ACF), U.S. Department of Health & Human Services.  http://childcareaware.org/child-care-providers/management-plan/policies-and-procedures.